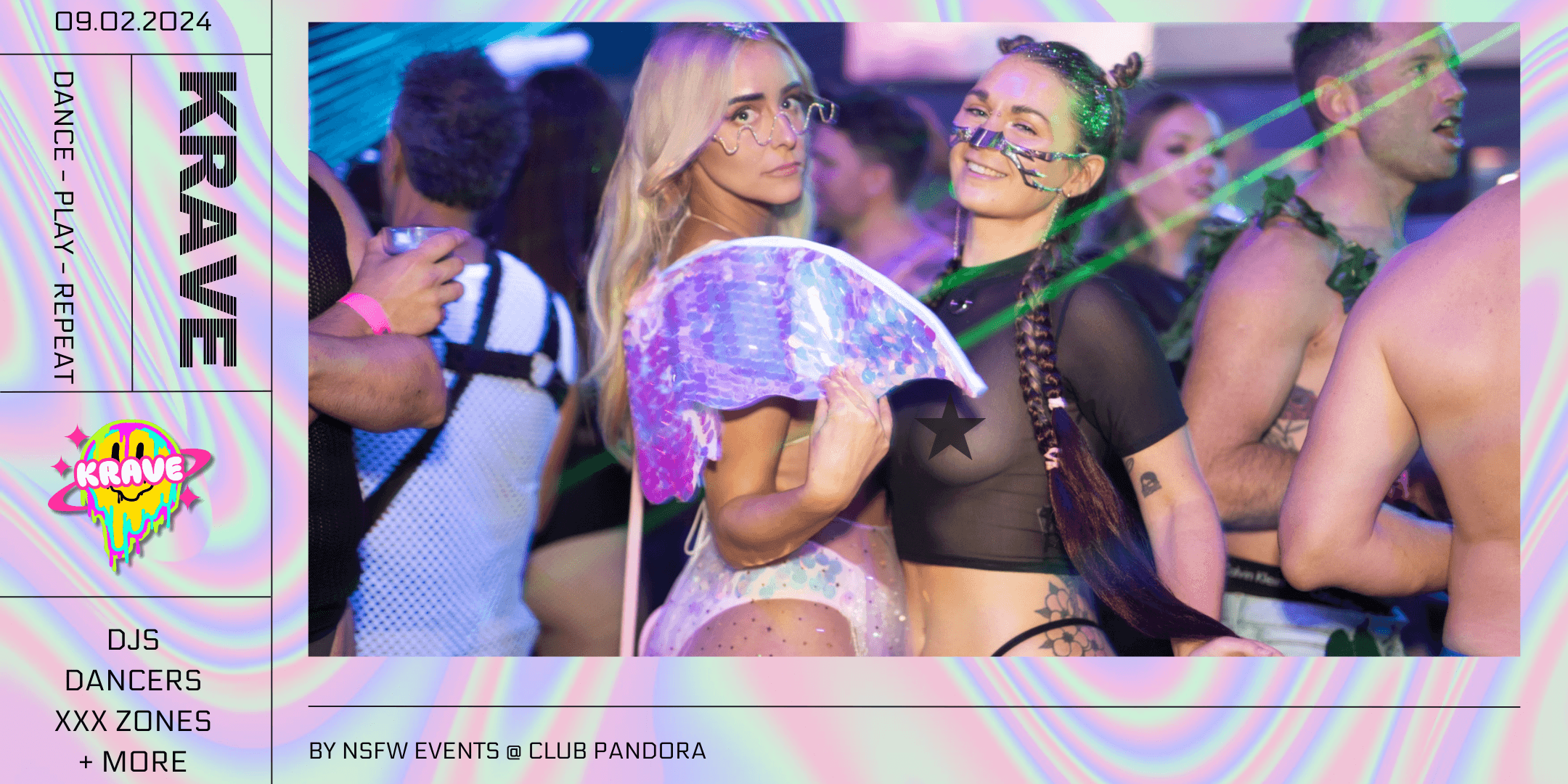 Welcome to NSFW Events, we're not your typical nightclub 😉
👉 Top DJs
👉 Sultry Performances
👉 Chic Venue
👉 XXX Play-Zones
👉 Chill-Out Areas
👉 Snack, Toy and Merch Bar
EVENT OVERVIEW
Get ready to unleash your wildest desires at 'KRAVE'! 🎉💃 It's not just a party; it's a journey into a world where PLURsurable rave vibes collide with hedonistic dance party extravagance.
KRAVE is a pulsating blend of passion, pleasure, and all-out rave decadence. Are you ready to KRAVE it? 🔊🔥
TICKET RELEASE INFO
ON NOW – Pre-Sales (Limited to 100): 🚀 Be among the lucky ones to snag tickets even before the lineup is confirmed! Exclusive to those who've experienced the NSFW magic and trust us to throw an epic party. 🎟️💃
Early Bird (Post Lineup Confirmation): 🐦 Once the lineup is locked in, we're releasing Early Bird tickets for those who want to secure their spot at a special rate! 🎶✨
General Tickets: 💫 The standard-rate tickets will follow, but trust us, the earlier you book, the bigger the discount! 🌈🕺
Mark your calendars, set those alarms, and get ready for an unforgettable NSFW experience! 🚨
EVENT LINEUP
ELECTRO ROOM LINEUP (UPPER FLOOR)
To be announced
GROUND FLOOR LINEUP
To be announced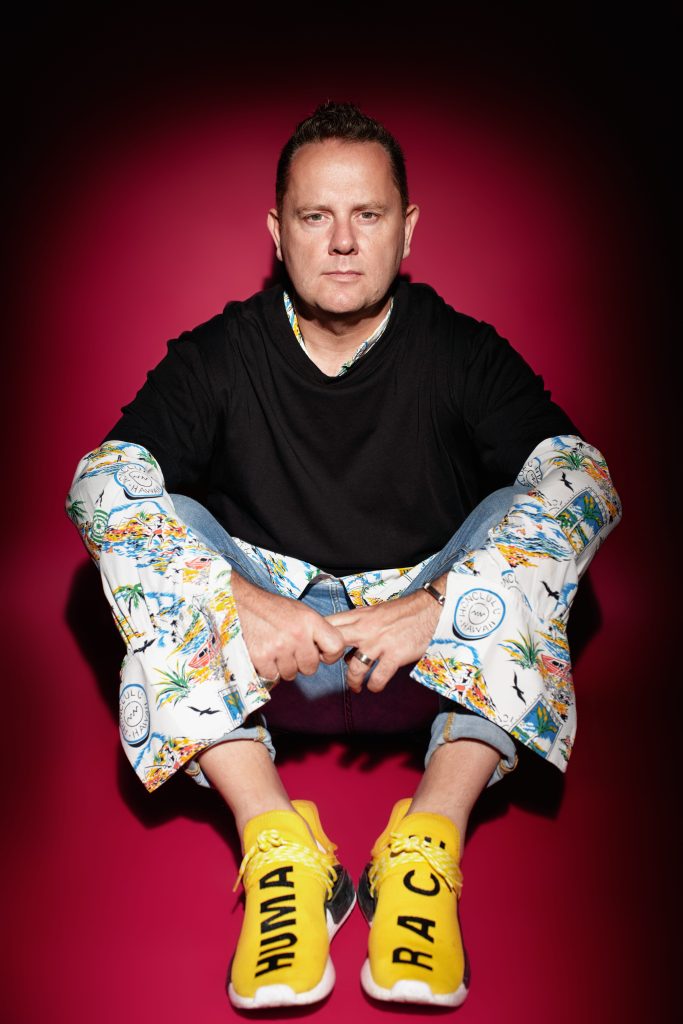 Having been part of the house music since its emergence in Australia, John first came to prominence by winning the Victorian leg of the DMC turntablist competition… A feat he repeated two years in a row!!!
Moving from turntablist roots, he embraced house music from the start & was listed in DJ Mag's first ever Top 100 DJ's list, going on to start a successful label, produce original music, have a nation-wide dance music radio show on the NOVA network in Australia.
One of the founders of Vicious Recordings (Est. 1992 and celebrating 30 Years this year), John is the GM of the label collective that first signed artists such as Ground Level, Madison Avenue, Rogue Traders, Peking Duk, Dirty South, Sgt Slick, a bunch of Avicii's first ever recordings & many more tracks from DJ's & producers from all over the world.
On a DJ front, there are over one million compilations sold that include a John Course DJ mix, from Ministry of Sound, One Love and through to his own Vicious releases! Between all of the above, John also gets the urge to produce music, having been part of Blackout (who's "Gottta Have Hope" was a huge club record globally in the late 90's), as half of Electro Funk Lovers & with solo productions under his alias J.A.C. or simply as John Course where he first remixed for Defected Records on a remix of King Unique's now classic "Love Is What You Need" with Andy Van way back in 2000. His most recent remixes have been The Fog's classic "Been A Long Time" and Sgt Slick's "Gimme! Gimme! Gimme!".

John's latest productions include a house music cover of Liberty X's R&B hit "Just A Little", follow up single with Sgt Slick "Love Is" and latest "Love Vision" which was released at the end of 2021 on his own Vicious Recordings label.
Bi-weekly residencies at Melbourne clubs Electric and Poof Doof, (two of the cities freshest music driven venues), plus regular guest spots all over the country, are testament to John's ongoing DJ reputation. John ensures his productions are on point and that he is still in demand as a DJ several decades after those two DMC titles.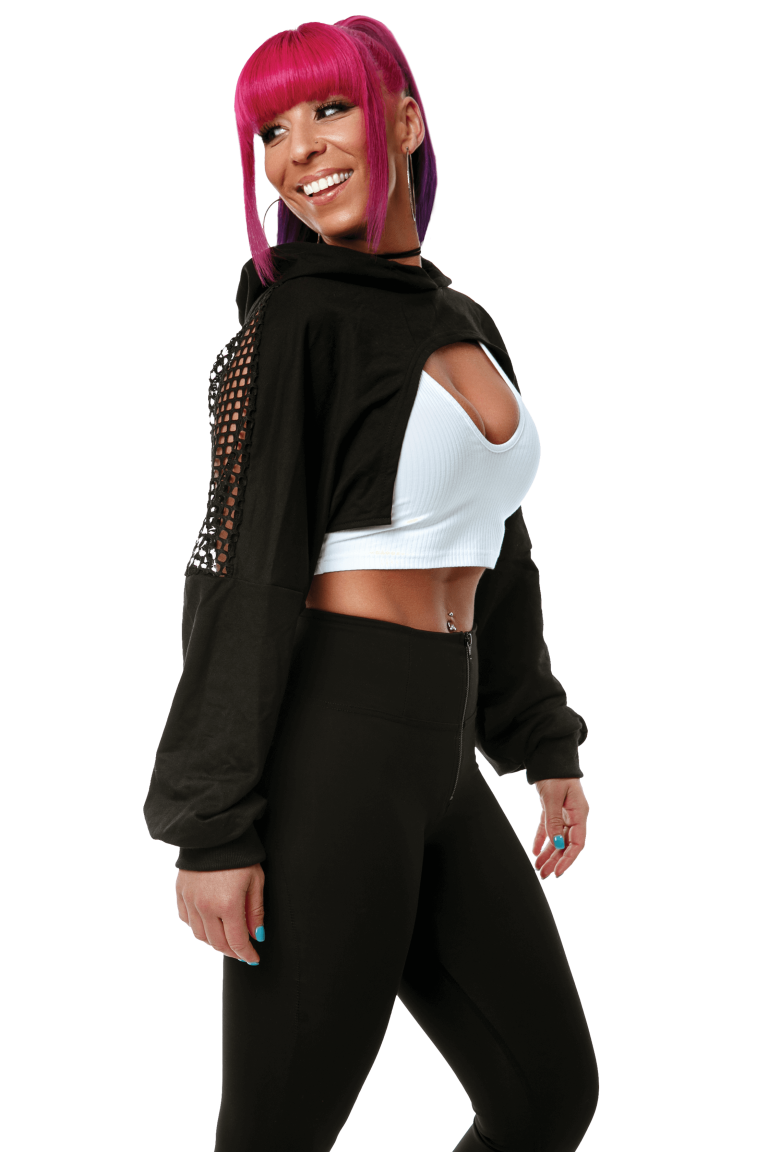 Originating from Wanganui, New Zealand, Holly-J burst onto the Australian music scene in 2009 and hasn't looked back since.
Nostalgia washes over us as we recall the DJ days when Holly tore up the decks at TFU (two-floors up) and Wah Wah Lounge. That's why we couldn't think of anyone better than Holly J to headline the electrifying electro room, exclusively curated for all the ladies as well as our single-males and couples in attendance. In addition to running a weekly club night at the renowned Wah Wah Lounge in Melbourne, Holly-J produced and hosted weekly radio shows broadcasted on Fox FM Australia and The Vibe in Las Vegas. Managing two Record Labels, crafting music under her alter ego JINIXIT (Trap), and creating both commercial and underground tracks for the 'Holly-J' brand, she has solidified her status as a sought-after talent.
It is truly an honour to have Holly-J as our headliner for the NSFW electro room, accompanied by an astonishing laser lighting show. Renowned in Melbourne for her hard-hitting Vocal Minimal and Oldschool Bounce shows, she will undoubtedly deliver an exhilarating performance at our event.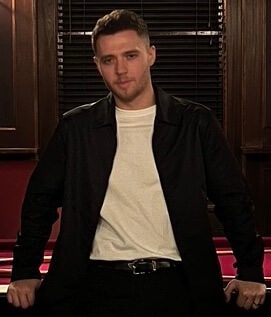 Making waves in Melbourne, Gin & Tonic is our opening music act.
Combining house and alternative R&B electronic synthesis, Melbourne's own Gin & Tonic (Xavier Livingston) is paving his way to becoming a rare gem in the Australian music landscape. Pulling cues from acts such as KAYTRANADA and SG Lewis, all the way to influential R&B juggernauts Khalid, The Weeknd and Sabrina Claudio, he has crafted his sound while working alongside some of Australia's best upcoming singers and songwriters.
Experience the thrill of surprise and delight with our captivating pop-up performances scattered throughout the venue! Picture this: you're lost in the rhythm on the dance floor, and suddenly, a dazzling dancer emerges right before your eyes, adding an electrifying twist to the night.