Phone sex, the art of engaging in intimate and passionate conversations with your partner, can be an exhilarating way to explore your desires and deepen your emotional connection. With just the sound of your partner's voice, you can ignite passion and create a world of sensuality. Ready to embark on a journey of pleasure through phone sex? Let's dive into the world of erotic conversation with these phone sex tips: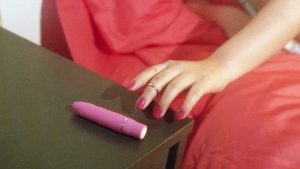 Set the Scene:
Create a comfortable and private space where you can freely express yourself. Eliminate distractions and ensure you have enough time to engage in an intimate conversation without interruptions.
Embrace Vocal Seduction:
Phone sex is all about using your voice to entice and seduce your partner. Slow down your speech, lower your voice, and use soft, sensual tones to create an irresistible atmosphere. Allow yourself to be vulnerable and express your desires openly.
Paint Sensual Scenarios:
Set the mood with vivid storytelling. Describe sensual scenarios, fantasies, and intimate moments with enticing detail. Use your imagination to ignite your partner's imagination and evoke powerful emotions.
Encourage Participation:
Phone sex is a shared experience, so invite your partner to actively participate in the conversation. Encourage them to express their desires, share fantasies, and engage in the sensual storytelling together.
Listen and Respond:
Actively listen to your partner's responses and reactions. Pay attention to their cues and adjust your approach based on their comfort level and enthusiasm. Phone sex is a dynamic and mutual experience.
Utilise Sensual Language:
Verbalise your desires with passion and confidence. Use sensual language, naughty whispers, and playful innuendos to add a layer of excitement to the conversation. Let your partner know how they make you feel and what you want to do to them.
Incorporate Sound Effects:
Don't be afraid to use sound effects to enhance the experience. Soft moans, sighs, and breathy sounds can add an extra layer of sensuality to your phone sex encounter.
Embrace the Power of Anticipation:
Build anticipation by teasing and tantalising your partner. Slowly escalate the intensity of the conversation, letting desire simmer before reaching its climax. Remember, the journey is just as important as the destination.
Practice Consent and Boundaries:
Respect your partner's boundaries and ensure that everyone involved is comfortable and willing to engage in phone sex. Consent is vital, and it's okay to discuss limits and boundaries openly.
Express Your Emotions:
Phone sex isn't just about physical pleasure; it's also an opportunity to connect emotionally with your partner. Be honest about your feelings and express your emotional connection throughout the conversation.